The Green Hub, an initiative of the European Green Foundation that will welcome the green family visiting Madrid on the occasion of COP25

On the occasion of the United Nations Climate Change Conference, the European Green Foundation and the EQUO Foundation will open the doors of the «Green Hub», which between 2 and 13 December will be a point of reference for the European and global green family.

The Green Hub will open its doors on Monday 2 December, coinciding with the opening day of COP25, and will be installed in Espacio Madrid 129, c/Ercilla, 46 Local 4.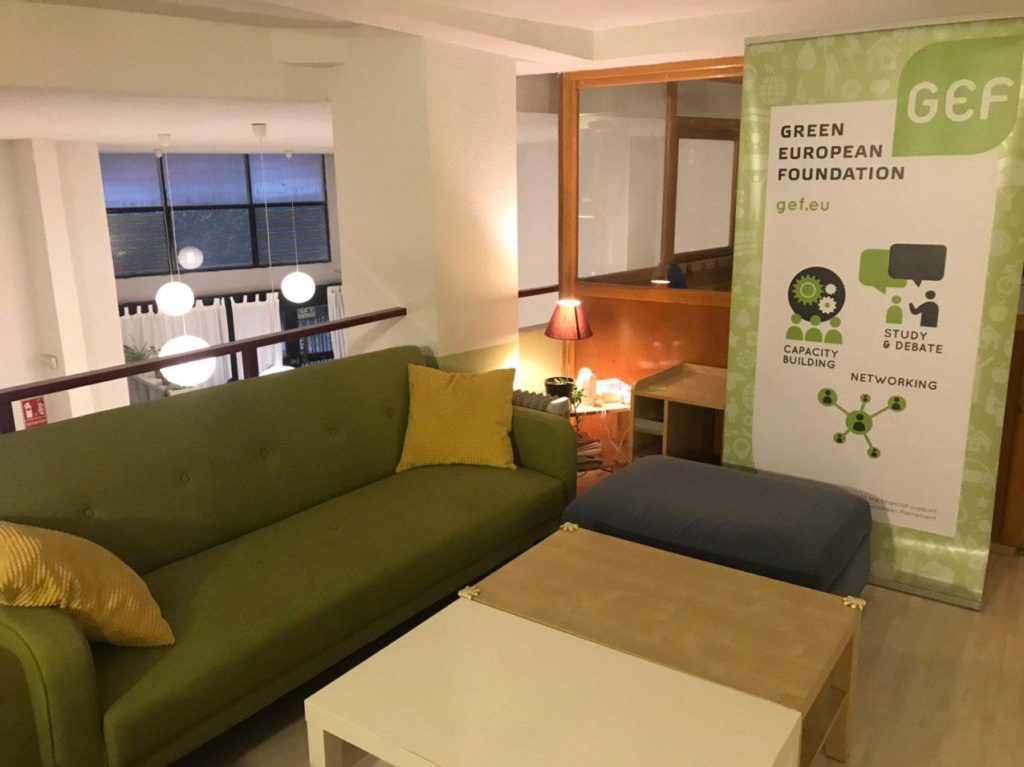 In this space the participants will be able to find out about the programmed activities of the Green Zone and Blue Zone of the COP25, as well as the agenda organized by the Social Summit on Climate, which will culminate next December 6, with the March for Climate organized by NGO's that have joined the call of civil society to participate in activities parallel to the COP25, including the EQUO Foundation.
The opening hours of the Green Hub will be from 10 am to 6 pm -except on days when there are organized activities-.
Green Agenda, media set and photocall

---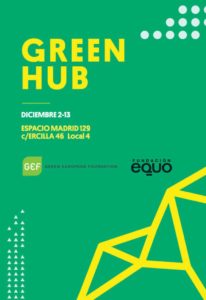 The Green Hub will also have its own agenda of activities, as well as a set of media and photocall in which participants will be able to share spaces for dialogue and attend the media.
March for Climate

---
Before the Climate March, the European green family will convene a public event on 6 December to position itself before the COP25 and assess the first days of the World Conference, as well as to call for participation in the activities of the Social Summit.

On the map, the blue circle indicates where the Green March will start.
More info

---
Note to editors

---
The expression Green Family encompasses the members of the green parties articulated around the European Green Party, the green foundations articulated around the European Green Foundation, the Federation of Young Greens (FYEG) and the members of Global Greens, people who are part of the green movement outside Europe.

Links
---

#GreenHub on social media

---
Playlist #GreenHub en Canal Youtube Fundación Equo
#GreenHub is coming! #COP25
Fundación EQUO/Green Hub: Ercilla, 46 Local 4, 28005 Madrid
Metro: Embajadores (Line 3, yellow) or Acacias (Line 5, green).